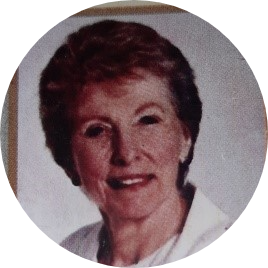 Matron
Marilyn T. Miller, MD
Marilyn T. Miller, MD, Distinguished Pediatric ophthalmologist is a skilled teacher and clinician with years of exceptional service and contributions to ophthalmology, practising at the Illinois Eye and Ear Infirmary at the University of Illinois, Chicago. A past member of the Academy's Board of Trustees and Foundation Advisory Board, Dr Miller also holds the honour of being the first female president of both the American Ophthalmological Society (AOS) and the American Association for Pediatric Ophthalmology and Strabismus (AAPOS).
An adventurous spirit and deep compassion for those in need inspired her dedication to prevent blindness and visual impairment in underserved regions in Africa and other parts of the world  "More than 25 years ago, a colleague talked me into volunteering in Nigeria," she said. "Since then, I've had the privilege of participating in more than 10 countries. Providing training for pediatric ophthalmology programs has become a long-term personal commitment." She has helped inspire many into going for training in pediatric ophthalmology in Nigeria And beyond.
To further champion the need for education and improved standards of care in the developing world, she established and chaired the American Academy of Ophthalmology Committee on International Ophthalmology, and served for many years as one of the Academy's representatives to the International Agency for the Prevention of Blindness (IAPB). She also helped birth the need for ROP Evaluation in Africa to prevent an impending epidemic and helped organise a meeting in South Africa Well attended by many Pediatric ophthalmologists, paediatricians, Retina specialists and pediatric nurses from all over Africa in 2017 to discuss this. Since then the awareness has spread to many African countries and many preemies have Since then been saved from a lifetime of blindness
Dr Miller is the recipient of several prestigious awards And Every year For the last 10 years plus, she is honoured by NIPOSS (where she is the patron) through a lecture given in her name By chosen eminent personalities in ophthalmology. She is loved by all.